Register for the Open Food Facts Days 2023
Our annual community event Open Food Facts Days 2023 will take place this October in Paris! To be a part of it, REGISTER HERE
Osallistu Open Beauty Factsiin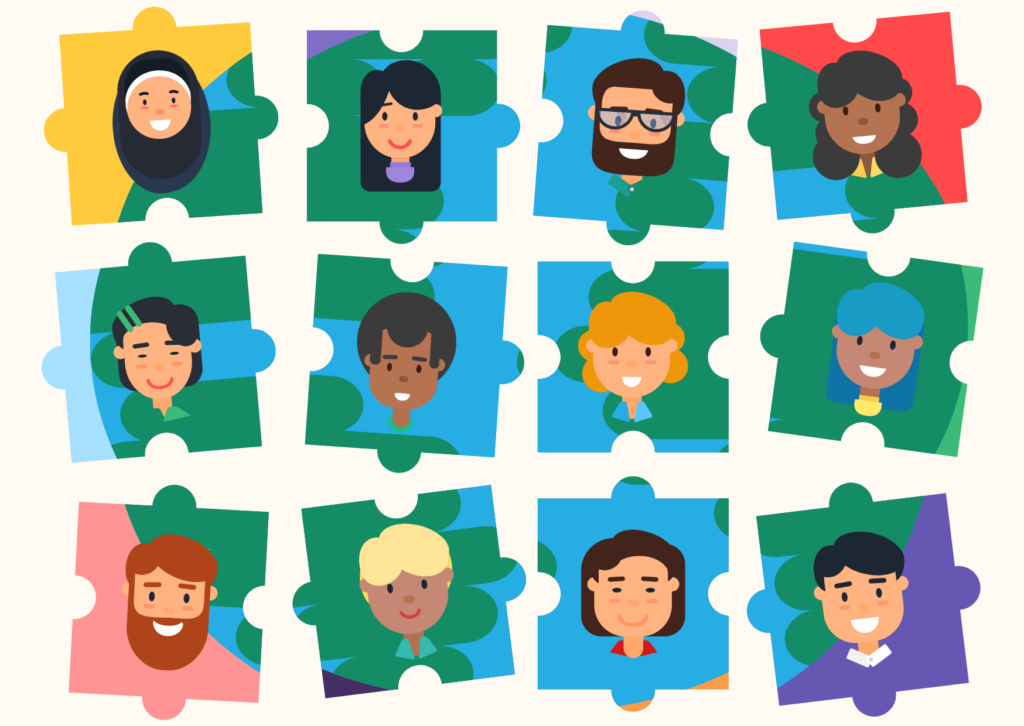 Open Food Facts exists thanks to the citizens who give their time and talent in many different activities. We are a large international family that gives a unique character to this beautiful project, made for all, by all! 🌍✨
To facilitate the involvement of our contributors and allow the project to grow in a more dynamic way, we are setting up a Contributors Skill Pool, as well as teams of volunteers by theme.
✅ The aim is to match your skills and interests to the needs of the project.
Whether you are already a very involved contributor or have just arrived and want to participate, we invite you to fill in the form below. (All personal data you enter will be kept confidential and used only by the permanent team to contact you).
Contributors Skill Pool form in ENG/FR
---
Kaikki voivat osallistua
Ole osa meidän yhteistyöhön perustuvaa, vapaata ja avointa maailmanlaajuista kosmetiikkatuotetietokantaa!
Open Food Facts on voittoa tavoittelematon hanke, joka on tehty kokonaan vapaaehtoisvoimin. Tarvitsemme sinua.
Lisää tuotteita
Use our Android, iPhone or Windows app to easily scan the barcode of products from your home or local stores and upload pictures of their label.
Ei älypuhelinta? Ei hätää: voit käyttää myös kameraasi tuotteiden lisäämiseksi suoraan verkkosivustolta.
Kerro koko maailmalle
Meidän täytyy luokitella tuotteita, ja poimia ainesosaluetteloita ja ravintosisältöjä analysoidaksemme niiden ravinnollista laatua, selvittää sopivatko ne vegaaneille ja vegetaareille ja paljon muuta!
You can help us complete products by selecting and cropping photos and filling in information.
Kerro koko maailmalle
Pidätkö Open Food Factsista? Kerro muille siitä!
You can present the project to your family and friends, show them how to install the app and contribute, write a blog post, and share Open Food Facts on social media.
Tee siitä paikallinen
Voit auttaa kääntämään sivuston ja mobiilisovelluksen kielellesi ja kääntämään esityksiä, ilmoituksia jne.
Start or join a local contributors community: add local products, recruit friends, present the project in local meetups and conferences etc.
---
Asiantuntijoiden apua tarvitaan
Open Beauty Factsin kehitys vaatii myös erityistietämystä ja asiantuntijuutta monella eri alueella:
Hankkeen hallinnointi

We have tons of ideas and you probably have even more, but it is quite a challenge to prioritize them, to build a roadmap, and to manage projects when every participant is a volunteer with often limited time available.

Suunnittelu

We need help to build a better user experience on the Open Food Facts web site and mobile app, to improve their design, to create impactful presentation materials etc.

Kehitys

Meillä on paljon kehitystyötä tehtävänä. On the Open Food Facts backend (Perl and MongoDB), API (JSON), web site (templatized HTML5, JS, Foundation), our Flutter mobile app for iOS and Android, but also to build new cool reuses etc. We have SDK projects in many programming languages to ensure anyone can reuse and contribute to Open Food Facts, in any language. Meillä on myös kasvava tekoälypyrkimys yksinkertaistamaan osallistumistyötä. Koodimme on GitHubissa.

Yhteisön kehitys

Meidän pitää rakentaa paikallisia yhteisöjä joka maassa, ja samaan aikaan yhdistää ne globaalisti.

It is very difficult to bootstrap a local community in a country without living there, so your help to find the first very motivated participants is essential. Oletko yksi heistä?

Viestintä

Emme tiedä, mitä kirjoittaa tähän, voitko auttaa?

More seriously, there are lot of cool things that users, contributors and reusers do with Open Food Facts, it would be great to get more people to know about it. In particular, we need help for public and media relations.

Erityishankkeet

There are lots of interesting and original applications of food open data that we could work on with government food agencies, food producers, researchers, universities, schools, NGOs etc. Ehkä sinulla on jo ideoita? Jos sinulla on, auta meitä viemään niitä eteenpäin.
---
Keskustellaan!
Paljon ideoita, energiaa ja innokkuutta jaetaan osallistujien yhteisössämme, liity mukaan!
Tässä on joitakin paikkoja, joissa voit tavata muita osallistujia, sekä keskustella ja työskennellä heidän kanssaan:
Slack

Slack on paras tapa vuorovaikutukseen ja yhteistyöhön muiden osallistujien, kehittäjien ja uudelleenkäyttäjien kanssa. It's a discussion forum you can access from your browser or your phone. Se muutti täysin miten teemme yhteistyötä. Please try it, click here to get invited to our Slack.

Facebook-ryhmät

Meillä on Facebook-ryhmiä Open Food Facts -osallistujille monella eri kielellä. Joining them is a good way to get news about the project and to share announcements to a wider audience.

Wiki

Meillä on myös wiki, jota käytämme Open Food Factsin ja sen alihankkeiden dokumentointiin. Wikistä voit oppia kääntämään monikielisiä tietoja (luokat, merkit jne.), joita elintarvikkeella voi olla (mitä me kutsumme taksonomioiksi). Voit jopa auttaa lisäämään ruokaluokan tai merkin, jota Open Food Facts ei vielä tue.
Make a difference
We have several important on-going operations, join us!
Here are some places where you can have impact now:
---